To deliver high quality services that increase our syndicated network's brand,
equipping them to meet their goals of growing affiliates and advertising revenue
WHAT WE DO
Colbert Media Group is a syndication company offering affiliate sales, advertising sales, marketing and project development to radio networks. Our primary function is to build our client's affiliate base, raise brand awareness and increase profitability by keeping you top-of-mind with broadcast decision makers.
Colbert Media Group is setting high standards in Network Affiliate Sales, Advertising Sales, Creative Marketing, and Project Development.
OUR STRATEGY
CMG provides the senior-level experience necessary to help our clients reach their goals and achieve success. CMG founder and principal, June Colbert, brings a unique mix of skills, smarts, and energy to every project. Her industry background spans over three decades in a variety of positions, business owner, record promotion executive, on-line viral marketing director, affiliate sales specialist, branding, and project management.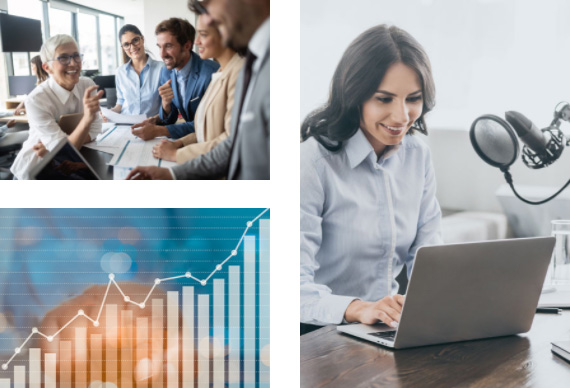 Our Services
Services may be contracted a la carte or as a fully integrated package.
This flexibility allows our clients to determine which set of services best fits their needs.
ADVERTISING SALES
Colbert Media Group is a full-service radio network syndication company providing national advertising sales representation to our clients. We also offer advertising sales as an independent, stand-alone service.
BANNER ADS
Banner designs created for both web and print in a wide range of shapes and sizes, in all file formats, especially those allowed in advertisements.
AFFILIATE SALES
We specialize in the following radio formats: CHR, AC, Hot A/C, Classic Hits, Classic Rock, Rock, Country, and News/Talk.
NETWORK TRADE ADS/ PRESS RELEASES
We create the necessary tools to promote your program.
MARKETING AND PROJECT DEVELOPMENT
We begin by listening. We start a dialogue to ensure we understand your objectives and goals prior to developing a specific plan which could include branding, marketing strategies, affiliate sales and advertising sales. We communicate with you as often as you wish, advising you through every step of the process.
MEDIA KIT DEVELOPMENT
Visual identity is a crucial part of your marketing approach. A professionally designed media kit is your most important marketing and sales tool as it confirms credibility and motivates broadcast executives, sales executives and ad agencies to choose you over the competition.
Our Programs
Colbert Media Group offers programs for a variety of radio formats.
About Colbert Media Group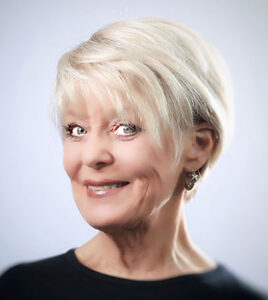 June Colbert, President, Affiliate Sales and Marketing
June began her career in music retail subsequently becoming Director of Sales for a major independent record distributor. Soon thereafter she was recruited by Arista Records where she worked under the leadership of Clive Davis for twenty-five years, earning local, regional, and national promotion positions. She was selected Label Executive of the Year four consecutive years and was twice voted Regional Record Executive of the Year by a national trade publication. In 2000 June resigned from Arista Records to accept the Director of National Promotion position at Sony Music.
In 2004 June was named Director of Syndication and Sales for Dawson McAllister Live, developing and implementing all aspects of DML's affiliate sales and marketing strategies. June is responsible for successfully transitioning Dawson McAllister Live from Christian radio to mainstream CHR. Under her leadership DML experienced many successes resulting in a syndication agreement with Premiere Radio Network.
As a volunteer, June designed and managed the annual fundraising event for an inner-city, non-profit. In addition, she created and launched a successful Contemporary Christian Music division for a web-based viral marketing company.
Colbert Media Group opened in September 2008.